R.I.P (Out with the Old, In with the New)
In an effort to be more open and honest about my experience, I wanted to start 2018 off fresh and from the top, with a proper introduction to me and my journey. Probably one of my biggest personal barriers to moving forward is building walls up around myself and my work. It's not always easy for me, or any of us, to share inner thoughts and put ourselves out there for the world to see. So, I'd like first and foremost for this blog to serve as a doorway. A kind of behind the scenes look into me, what I do, and my thoughts on randoms topics, mostly design related. This post in particular partially piggy backs a bit off of my first post, "Two Roads," where I give my thoughts about Robert Frost's "The Road Not Taken" and how it relates to the idea of inaction-- getting so paralyzed by choice and inner voices that you end up over thinking and not doing. That post, like most of what I say to other people, was definitely directed at myself and was an exercise in personal exploration, as I've suffered from this paralysis to some degree or another my entire life.
Anyway, let me explain.
I won't go all the way back. I have no interest in writing a full auto biography, at least for now (who would read that anyway, right?). But, as I embark on a new chapter in 2018, I wanted to reflect and share a little about how I got to right now. Back in 2010, I started calling myself a Graphic Designer. I literally had no idea what that meant at the time. To take a step back, the reason I started school for Graphic Design in the first place was because 1) I just loved graphic art in general, specifically graffiti, and 2) I believed I had a message. What that message was, I couldn't tell you: now or then. But, I wanted to learn more about how I could most effectively broadcast that message. But, at the time, I really didn't know exactly what Graphic Design was. There was dictionary definitions such as:
"Graphic design, also known as communication design, is the art and practice of planning and projecting ideas and experiences with visual and textual content."
That's all well and good, but as a student with no experience, this really was just as confusing as saying something super abstract and vague like "all life is consciousness." Sounds good. And, I could ponder that all friggin' day. But, meanwhile, in my head I'm thinking, "WTF are you talking about." Without any context, how do people decipher this stuff? Anyway, back to 2010, I had just finished school at the Art Institute of Pittsburg Online, where they basically give you an all encompassing, but brief look in to all facets of Graphic Design. I did online schooling because I needed to continue to work full time. Or, at least that's what I told myself. I was working in an unrelated field at the time, HVAC, about to get married, and had a very limited understanding of what I wanted to do or what kind of job my degree could even get me. Fresh out of school, I was offered the chance to be placed in a relevant entry level position, which I declined. Again, my rationale at the time was, my wife and I were paying for a wedding, alongside living costs, and I just couldn't afford to start at the bottom somewhere. The oldest cliches are often the truest, and holy shit, if hindsight isn't 20/20. I have regretted that choice many times over the years. If I could give any piece of advice to someone starting out, it would be to take the opportunity when it's right in front of you. Your other obligations are not as important as you think they are, or as taking that first step toward achieving your goals. But, we live and do what we think is right in the moment and that's the choice I made. In many ways, I believe I was scared: scared of something new, scared to take the first step, scared of failure, or that I wasn't good enough, scared that I literally had no idea what I was doing? Probably some mix of all of that. Plus I, like many, have always been about the quick fix rather than the long term solution. Either way, time went on and in terms of career, I was no closer to anything that even closely resembled fulfillment.
In 2012, triggered by a reprimand turned moment of clarity, I called my wife, told her I was quitting my job, she gave the thumbs up, and that was that. I jumped head first into Graphic Design, (some of my very first professional designs can be seen below) with little to no splash, and when I say I had no idea what I was doing, I mean I literally did not know what I was in for. I had some great people in my corner, specifically my amazing wife and a great friend Tommy. God bless them, but boy was I being naive. They wanted to see me succeed so bad, but I'm not a business man. I don't know how to get clients. Still to this day, I can barely get myself to network properly and sell my services. So, I think it goes without saying, I didn't do too great, at least money wise. But, there is a silver lining. The experience was invaluable. Finding ways to get clients, face to face meetings ( with people who dominated me), managing expectations ... I can't say I was great at any of that, but I did it non-the-less.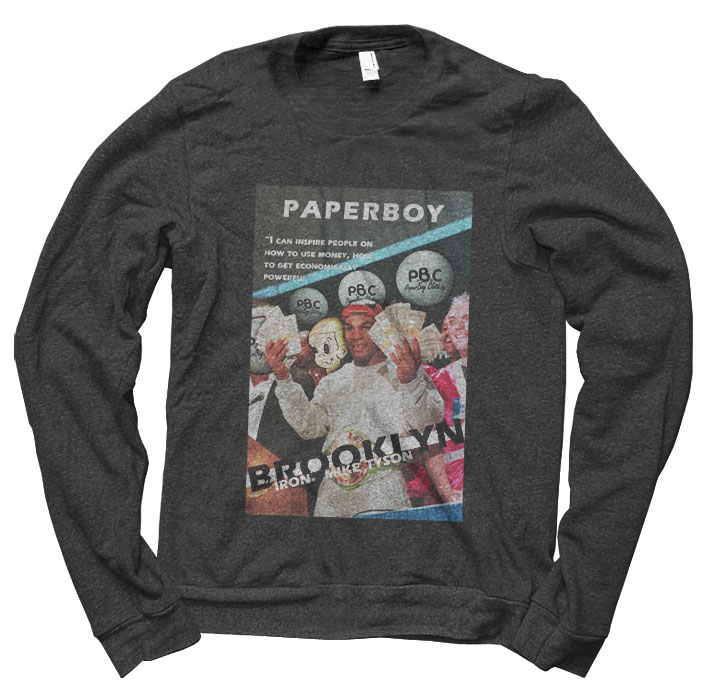 Ironically, when I first went out on my own, I told myself and maybe my wife "I'll do this for as long as we can last money wise, then I'll get a job at a screen printing shop." Yeah Man!! That's what I'll do! It's that easy. I was always fascinated by screen printing. I taught myself the basics and wanted to learn more, and deep down always had this desire to own a streetwear brand anyway, so it was no brainer. I could offset my income screen printing and continue to design on the side. But, there was no way of knowing at the time that I could make that happen, let alone what that would actually mean for my life. I found a place I didn't even know existed and applied. In fact, I pretty much had to beg for the job. Must have emailed about 20 times. (Side note, I got the call for the job while sitting alone, meditating, BOOM! Manifesting!)
And this to me is where the story starts to take shape. Allow me to take a moment to digress. In some ways, I feel no closer now in 2018 to supporting myself and my family as a full time Graphic Designer than I did in 2012 or 2010 even. And because of fairly recent events that transpired at the shop, I could easily convince myself that the past 6 years of my life were completely and utterly a waste of my time. But, the truth is, that's not true at all. In fact, there is no way to quantify exactly the impact that being in screen printing had on me and my life. Specifically, both the people in it and the place itself had and continue to have, such a huge effect on me, both in the way I've grown as a person and as a designer. There was something there that can't be explained. Musicians, artists, printers, builders, skaters, all under one roof, like family. I had no idea the intimate relationship and history screen printing had to Graphic Design as an art and a trade. To this day, even some of the people I've met though my affiliation with the shop have developed into some of the best friendships I've ever had. Special shout out to my boss and co-founder, Rob Kucharek. I owe that man more than he knows. Being around so many creative knowledgable people did wonders for my growth. I had no idea that "getting into screen printing" would be a crash course in real life art and design. Now-a-days, because we all have the same tools at home, we think we can go about things alone, which we can, but there's no substitute for interacting with other people and bouncing ideas off them. I think in working in the art department of a screen printing shop, I got those "intern years" back a bit. I could go on in detail about this forever, but all this just to say as I did above, we make the choices in each moment that we think are right and although I find myself in a very uncomfortable position right now, I'm a better person and designer now because of that place, which is no more. R.I.P. AI ………… it was fun while it lasted. Moral is, opportunity can knock at anytime, but you have to make yourself available for those opportunities.
And because all good things must come to an end (not sure I really buy that), it brings me to now, in the same position I was in at the beginning 2012. Well, not quite, but kind of. After a ton of personal growth, relationships made, experiences gained, side projects completed, and confidence built, I'm back to freelancing full time, trying to grow a business and local client base from the ground up. My wife and I now have a home, dog, and a baby bun in the oven. I have an uphill climb, that's for sure. But, I feel more prepared now than ever to say that I'm giving this all I got. The purpose of this blog is to document the process. It's acting as my cathartic release, an honest account of what it's like to be unsure but continue to pursue a passion, but also a behind the scenes look at a day in the life, because real life isn't curated.
So, please follow along on the journey. I'll be posting a lot more candid thoughts and musings about design and life, as well as process videos and tutorials of how I go about attacking design projects. Hopefully this inspires others to continue on their path, especially other designers and artists who think they are alone. It's not always easy, but that's the damn point. Honest feedback is welcome and appreciated.
Till next time …
#hudsonriverstyle